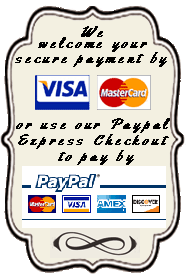 Size Info | Payment Methods | Shipping | International | Returns | Contact Us


There's still time to get your order by Christmas. Order by noon EST Thursday, December 20 via USPS Priority Mail or UPS Second Day
for December 24 delivery.Order by noon EST Friday, December 21 via USPS Express Mail or UPS Next Day for December 24 delivery.
NEW Pink and White Vintage Style Hand Crocheted Blanket
Crocheted Baby Blankets: Vintage Style Baby Blankets

This beautiful little pink and white hand crocheted baby blanket features a wonderful old fashioned pattern similar to those that grandma used to make for every new baby. This heirloom blanket measures 32"x32"

The perfect blanket to bring your new baby home from the hospital! Makes a wonderful heirloom shower gift, too.

New

Note: Matching blue and white blanket is also available. See below.

When your new baby is coming home, you want that first outfit to be memorable. Grammie's Attic has one of the most special collections of take home dresses, gowns, and rompers you'll find anywhere! Be sure to see all our precious little outfits and accessories for bringing your newborn baby girl or baby boy home from the hospital..

Grammie's Attic has a lovely collection of new and vintage baby linens, including beautiful Madeira embroidered baby pillowcases, Vogart embroidered baby pillowcases, early 1900s baby crib covers and baby pillowcases, adorable embroidered baby crib covers, chenille baby crib covers, baby quilts, and other vintage nursery linens from the early 1900s through the 1960s. Be sure to see all of our darling baby linens!




This item is sold out
Click To Bookmark This Page