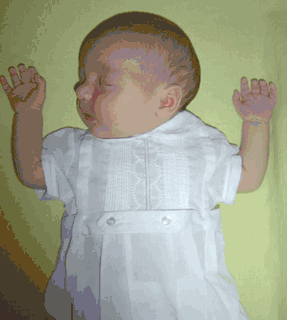 Feltman Brothers Clothes for Baby Boys
Christening Gowns, Shortalls, Button On Shorts Sets, Bubbles and Rompers
Daygowns, Diaper Shirts, and Bibs
for Infant Boys Sizes Newborn to 6 Months



You'll find the most sweetest collection of Feltman Brothers clothing for newborn baby boys and infant boys you've ever seen, including christening gowns and christening hats, rompers, bubbles, shortalls, button on shorts sets, bibs, diaper shirts, and daygowns! Feltman Brothers infant size baby clothes are perfect baby shower gifts or newborn baby gifts and make the ideal take home outfit for bringing your new baby home from the hospital. Just wonderful for baby's first portrait, too!