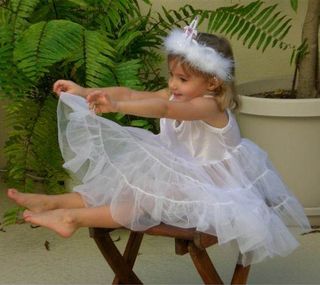 Baby Slips, Baby Petticoats, and Baby Crinolines
Toddler Slips, Toddler Petticoats, and Toddler Crinolines
Little Girls' Slips, Little Girls' Petticoats, and Little Girls' Crinolines



Searching for basic slips in baby, toddler, and little girl's sizes? You've come to the right place! Grammie's Attic has also tracked down those hard-to-find bouffant crinoline slips so your little girl can twirl to her hearts content! We have a selection of christening slips, tea length bishop style slips, and longer half crinoline slips that are perfect for under flower girl and other formal dresses. Looking for baby girls' vintage or heirloom slips? We have dozens of them! Contact us and let us know what you need. We'll be happy to search our inventory to help you find just the perfect thing. We even have wonderful vintage slips that would be lovely on your little one for beach portraits.