Call Us 843-388-3158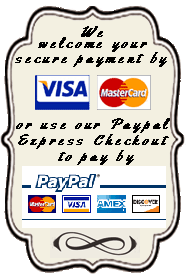 Size Info | Payment Methods | Shipping | International | Returns | email Us

Free Shipping
on orders over $250.00



We ship daily.

NEW Tea Length Bishop Style Slip with Adjustable Straps for Babies, Toddlers, and Little Girls
Baby Accessories: Baby Slips

Yes, they do make sweet little bishop length slips in sizes to fit your baby toddler, or little girl! Here's a darling little cotton blend batiste slip trimmed with eyelet with adjustable straps. Perfect under all bishop style dresses, tea length dresses, and all longer styles. This sweet slip will also work well for shorter christening gowns.

So sweet and feminine for babies, toddlers, and little girls!

Note: Length is measured from top of shoulder to bottom of eyelet ruffle (see picture below). Because these slips have adjustable straps, both minimum and maximum lengths are provided.

size 3 months length=14" to 15½"
size 6 months length=15" to 16½"
size 9 months length=16" to 17½"
size 12 months length=17" to 18½"
size 18 months length=18" to 19½"
size 24 months length=19" to 20½"

size 2T length=19½" to 21½"
size 3T length=22" to 23½"
size 4T length=23½" to 25"

size 4 length=26" to 27½"
size 5 length=27" to 28½"
size 6 length=27" to 28½"
size 6x length=28" to 29½"

These slips run small. Please measure carefully and order by length desired rather than by the baby's age.


Three available in size 3 months
Three available in size 6 months
Three available in size 9 months
Four available in size 12 months
Two available in size 18 months
Three available in size 24 months
Seven available in size 2T (additional $5.00)
Three available in size 3T (additional $5.00)
Five available in size 4T (additional $5.00)
Four available in size 4 (additional $5.00)
Three available in size 5 (additional $5.00)
Six available in size 6 (additional $5.00)
Six available in size 6x (additional $5.00)
Click an image below to enlarge
Click To Bookmark This Page