Call Us 843-388-3158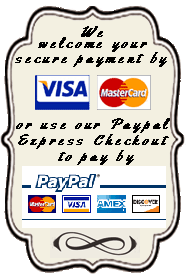 Size Info | Payment Methods | Shipping | International | Returns | email Us

Free Shipping
on orders over $250.00



We ship daily.

NEW Pearl (Pale Ivory) Silk Sailor Hat

Silk Sailor Hats: Baby and Toddler Sailor Hats

Finally, here is a pearl (pale ivory) silk sailor hat that's perfect with your little one's dressiest attire. Made by Gordon & Co/Katie & Co in the traditional "dixie cup" style, this new pure silk hat has delicate silk braid edging. This elegant little sailor hat will be the crowning touch to special occasion sailor suit or dress.

Perfect for your baby or toddler sailor boy or sailor girl!

New

Size extra-small (inside hat circumference=18½" approx 47cm to 48cm)
Size small (inside hat circumference=19½" approx 49cm to 50cm)
Size medium (inside hat circumference=20½" approx 51cm to 52cm)
Size large (inside hat circumference=21½" approx 54cm to 55cm)
Order slightly larger than baby's head circumference for the best fit

See Babies' Head Sizes chart below for diagram of how to measure baby's head.

Note: Matching silk sailor outfit is also available. See below.

Grammie's Attic has the largest collection of infant and toddler sailor suits and sailor dresses you'll find. Be sure to see all our sweet baby sailor suits, toddler sailor suits, baby sailor dresses, toddler sailor dresses, little girl sailor dresses, baby sailor hats, toddler sailor hats, and children's sailor hats.


Forty-one available in size extra-small
Four available in size small
Twenty available in size medium
Seven available in size large
Click an image below to enlarge
Click To Bookmark This Page