Call Us 843-388-3158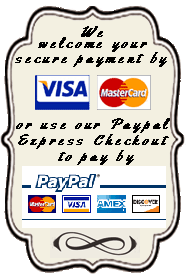 Size Info | Payment Methods | Shipping | International | Returns | email Us

Free Shipping
on orders over $250.00



Yes we are OPEN and SHIPPING daily.
NEW White Hand Knit Baby Sweater with Buttoned Front, Hat, and Booties Set
Baby Sweaters: Baby Take Home Sweaters: Baby Christening Sweaters

This adorable little white hand knit sweater set is the perfect gift for your baby girl or baby boy. The sweater features a three button front closure. The darling matching hat ties with white ribbons. The white booties feature a white cuff with white ribbons to tie them securely.

Perfect for keeping baby warm and cozy during the cooler months! Ideal for coming home from the hospital, christening or baptism!

New

Note: Similar white sweater set is available with ribbon ties rather than button closure. See below. Similar sweater sets are also available in red, pink, blue, cream, and ivory. See below.

Grammie's Attic has a lovely collection of sweaters for your baby or toddler. Be sure to see all of our sweaters and sweater sets for every occasion, including coming home from the hospital, christenings and baptisms, birthdays, and holidays,.




Size newborn is sold out
Click an image below to enlarge
NEW White Hand Knit Baby Sweater, Hat, and Booties Set

SW0710
$65.00

NEW Red Hand Knit Baby Sweater, Hat, and Booties Set

SW0709
$65.00

NEW Ivory Hand Knit Baby Sweater, Hat, and Booties Set

SW0711
$65.00

NEW Pale Yellow Hand Knit Baby Sweater, Hat, and Booties Set

SW0825
$65.00

NEW Pink Hand Knit Baby Sweater, Hat, and Booties Set

SW0826
$65.00

NEW Blue Hand Knit Baby Sweater, Hat, and Booties Set

SW0827
$65.00
Click To Bookmark This Page