Call Us 843-388-3158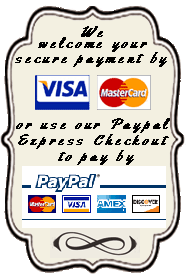 Size Info | Payment Methods | Shipping | International | Returns | email Us

Free Shipping
on orders over $250.00



We ship daily.

NEW Little Linens White Sleeveless Sailor Dress with Blue Trim
Baby Girls' Sailor Dresses: Toddler Girls' Sailor Dresses: Little Girls' Sailor Dresses: Little Linens Sailor Dresses

Made by Little Linens, a British manufacturer of vintage inspired linen clothing for babies and children, this gorgeous little white sailor dress is made in the classic style. Made of the softest washed linen, it features a double breasted front opening with natural mother of pearl buttons. The white sailor collar is trimmed with two rows of blue braid. The sleeveless dress has a full gathered skirt accented with two braid trimmed pockets and has a half belt in the back. It is finished with a 2" hem topped with blue braid.

This is the most elegant little sailor dress for your baby, toddler, or little girl!

Please check the Size Chart below to determine best fit.

New

This beautiful dress is also available in pale blue. Matching sailor rompers are also available. See below.

Grammie's Attic has the largest collection of infant and toddler sailor suits and sailor dresses you'll find. Be sure to see all our sweet baby sailor suits, toddler sailor suits, baby sailor dresses, toddler sailor dresses, little girl sailor dresses, baby sailor hats, toddler sailor hats, and children's sailor hats.


Two available in size newborn to 3 months
Two available in size 3 to 6 months
Two available in size 6 to 12 months
OOnly one available in size 6 to 7 years
Only one available in size 8 to 9 years
Click an image below to enlarge
Click To Bookmark This Page