Call Us 843-388-3158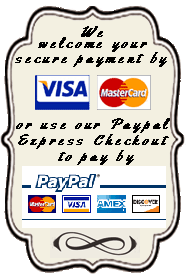 Size Info | Payment Methods | Shipping | International | Returns | email Us

Free Shipping
on orders over $250.00



Yes we are OPEN and SHIPPING daily.
NEW Good Lad White Sleeveless Sailor Dress with Navy Bolero Style Sweater for Babies
Baby Girl's Sailor Dresses: Good Lad Sailor Dresses

What an adorable little sailor dress set for your baby girl! Made by Good Lad, this darling white cotton blend sleeveless sailor dress features a simple round neckline and is accented at the waist with a double row of navy braid and nautical buttons. The very full skirt falls from the waist and is finished with a hem topped by a double row of navy braid. The dress has a back zipper closure. The navy cotton and ramie bolero style sweater has a sailor style collar and long sleeves trimmed with contrasting white trim and ties in the front with a little bow.

What a sweet little sailor outfit for your baby girl's birthday, portrait, or any special occasion!

Size 3 to 6 months shoulder width=6"
Back length=12"

Size 6 to 9 months shoulder width=7"
Back length=13"

Size 12 months shoulder width=7"
Back length=16"

Size 18 months shoulder width=7"
Back length=18"

Size 24 months shoulder width=7"
Back length=19"

New

Note: Matching toddler dress and little girls' dress and coordinating baby and toddler boys' outfits are available. See below.

Grammie's Attic has the largest collection of infant and toddler sailor suits and sailor dresses you'll find. Be sure to see all our sweet baby sailor suits, toddler sailor suits, baby sailor dresses, toddler sailor dresses, little girl sailor dresses, baby sailor hats, toddler sailor hats, and children's sailor hats.






Size 3 to 6 months is sold out
Size 6 to 9 months is sold out
Size 12 months is sold out
Size 18 months is sold out
Size 24 months is sold out
Click an image below to enlarge
Click To Bookmark This Page