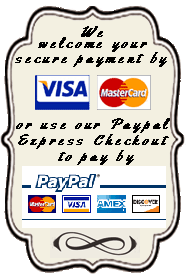 Size Info | Payment Methods | Shipping | International | Returns | Contact Us


Yes we are OPEN and SHIPPING daily.


Vintage 1950s Blue and White Baby Pillowcase

Vintage Baby Linens: Vintage Baby Pillowcases

Sweet and simple, this little vintage white cotton baby pillowcase from the 1950s is edged with a band in a lovely shade of blue joined with delicate hemstitching. Combine this with one of the boy's blue daygowns in the Layette Collection for a perfect baby shower gift!

Vintage/Heirloom

Size 13" x 17"






This item is sold out
Click To Bookmark This Page